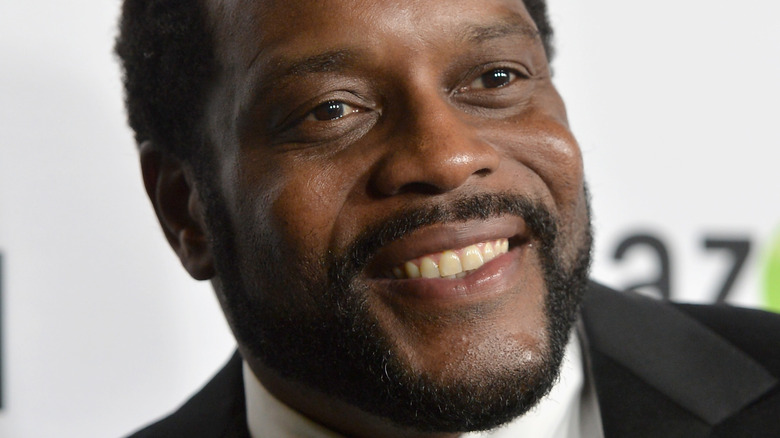 Throughout a professional acting career beginning in the early 1990s, Chad L. Coleman boasts an extensive roster of screen roles as eclectic as it is impressive. Coleman's many, many roles range from fan-favorite Tyreese on "The Walking Dead," to Dennis "Cutty" Wise on HBO's "The Wire" (deemed to be the best TV show of the 21st century by BBC Culture), to Fred Johnson in sci-fi hit "The Expanse."
Coleman is now expanding his talents into a whole other realm by launching the "Humble Hollywood Podcast with Chad." In it, he's joined by co-hosts Dawn Noel and Eden Sharon to engage in conversation with a wide variety of guests, ranging from some of Coleman's former co-stars from his various television and film projects to the likes of Def Leppard guitarist Phil Collen, astronaut Dan Tani, and more.
Even with a bright future ahead, there are still some previous performances that fans are still not over. Among Coleman's many roles is villain Tobias Church in The CW's "Arrow," and in an exclusive interview with Nicki Swift, he expressed his openness to appearing in further superhero-themed projects.
Chad L. Coleman is down to join the Marvel Cinematic Universe
Of all his numerous roles over the years, Chad L. Coleman admits that "Arrow" villain Tobias Church may be the one character that's farthest from his actual self. "I'm not an egregiously violent person. He was," Coleman said. "And so on one level, the joy of playing that lies in it's so far from me ..." As an actor, Coleman sees his role as being "the instrument," explaining, "I see me as a piano and these are the notes I can play."
Would Coleman like to venture into other projects involving superheroes saving the day? "I welcome it," Coleman confirmed. "From your mouth to the creator's ears. I know what Marvel's done for Anthony Mackie [of "The Falcon and the Winter Soldier"] or all of them. You see what's going on right now with a couple of new additions into the Marvel family. These guys are doing great. I mean it's fun. I would love to do it. Oh yeah."

The "Humble Hollywood Podcast with Chad" officially launches on Saturday, April 16. Tickets are available for the in-person launch "Poddy" in Las Vegas, while podcast interviews will be available on all podcast streaming services following the launch.