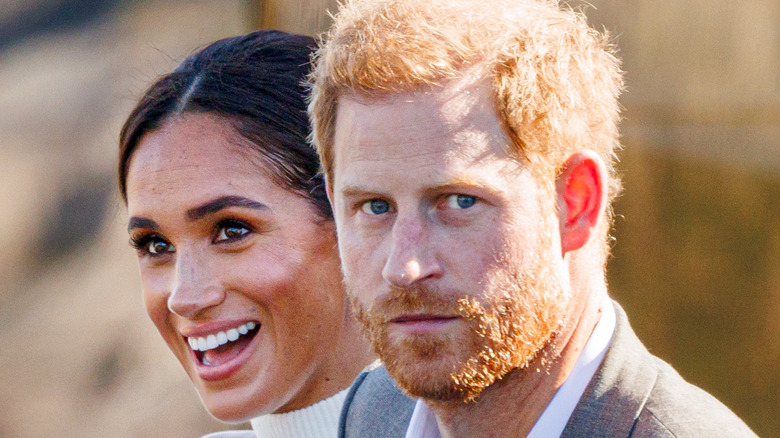 Netflix has dropped a teaser trailer for Prince Harry and Meghan Markle's highly anticipated docuseries, "Harry & Meghan," and it's causing a divide as vast as the land and sea separating the West Coast couple from the rest of the Windsors.
The production of the docuseries was reportedly fraught with problems. Sources told Page Six that Harry and Meghan decided to make a significant change early on because Garrett Bradley, the acclaimed director whom they hired to tell their story, wanted to bring cameras into their home, which was something they purportedly were not willing to allow. Liz Garbus replaced her. In another report, Page Six cited sources who claimed that Queen Elizabeth II's death caused Harry and Meghan to have a change of heart about some of the footage that they filmed, which they were reportedly desperate to edit. In an interview with Variety, Meghan admitted that she and Harry had a different vision for the project. "It's nice to be able to trust someone with our story — a seasoned director whose work I've long admired — even if it means it may not be the way we would have told it," she said.
Harry and Meghan couldn't have anticipated the series of events that would unfold ahead of the show's teaser trailer dropping, but some critics of the couple are crying foul over its timing.
Piers Morgan accuses Prince Harry of trying to spoil Prince William's U.S. visit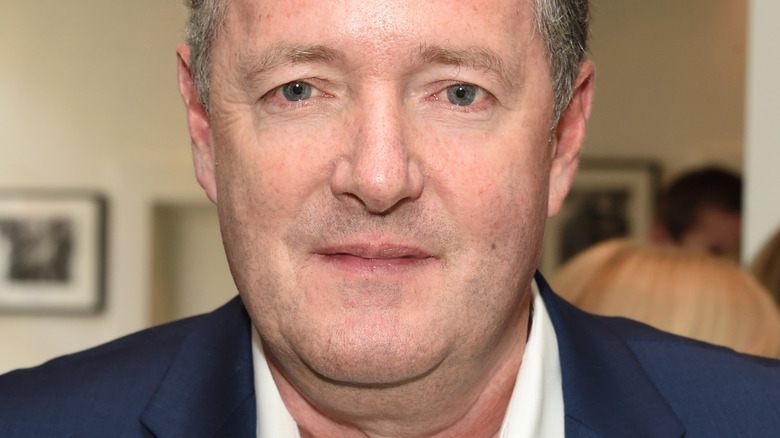 In the days leading up to the debut of the "Harry & Meghan" trailer on December 1, some of Prince Harry and Meghan Markle's claims about their lives as royals were backed up by the words — and actions — of others. In their interview with Oprah Winfrey (via CBS News), Meghan spoke about serious security concerns and racist behavior within the royal family. On November 29, the Met Police counter-terrorism head told Channel 4 that the couple had, indeed, faced credible, horrific threats to their lives. A day later, Lady Susan Hussey, the godmother of William, Prince of Wales, resigned from her position in the royal household after making racist comments to a Black charity founder, per The Washington Post.
All of this was happening as William, Prince of Wales, and Catherine, Princess of Wales, were visiting the U.S., something TV personality Piers Morgan noted in his tweet about Harry and Meghan's docuseries. "[I]magine releasing 1st trailer deliberately to ruin your brother's big trip to America? Repulsive hypocrites," he wrote in part. "It's so depressing. The music, the moaning, the same story we've heard for years now," moaned another critic.
But the trailer got others excited about the docuseries. "I need someone to arrange my funeral, for I am well and truly deceased. This trailer is EVERYTHING," wrote one fan. "This is going to be colossal!!!" another enthused. "My champagne is already on chill."