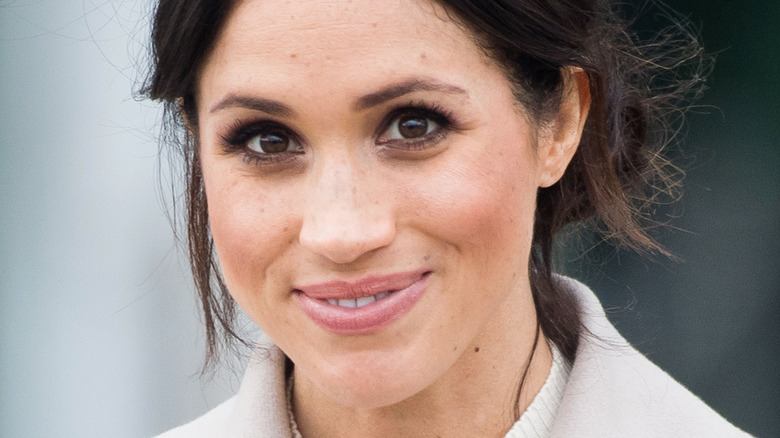 The drama continues between Meghan Markle and her father, Thomas Markle. The two have been making headlines since Meghan's wedding to Prince Harry, ahead of which Thomas faced scrutiny for staging paparazzi photos, according to Harper's Bazaar. Shortly after, Meghan released a statement that her father would not be attending her wedding "to focus on his health" due to severe chest pains.
Since then, the father-daughter duo had what appears to outsiders to be an acrimonious relationship. He made threats, claiming it was in an effort to meet his grandchildren, Archie and Lilibet. He's also threatened to take Meghan to court to petition California courts to let him meet his grandkids.
And the drama hasn't stopped between Meghan and her father since then. On August 12, Markle appeared on GBNews and dropped more major claims about Meghan, saying that she's been lying. He also defended her long-time critic, Piers Morgan. Here's what happened.
Thomas Markle backs up Piers Morgan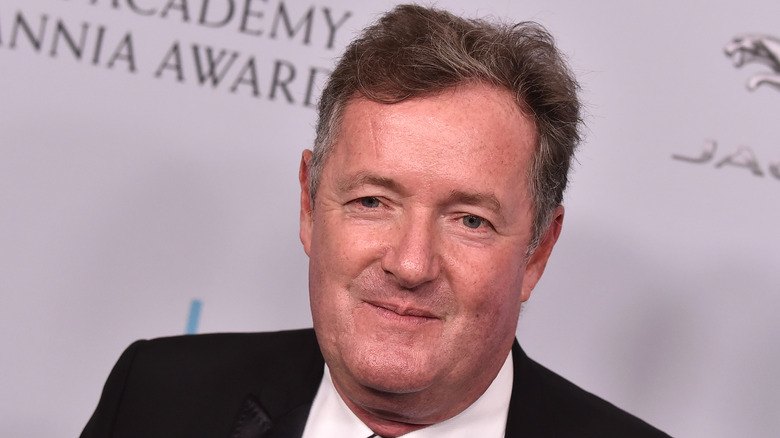 Thomas Markle dropped some bombshells in his August 12 interview with GBNews. He claimed that daughter Meghan Markle has changed since marrying Prince Harry and said, "She's not the daughter I knew. My daughter was a much more giving, loving person than she is now." And in March, reporter Piers Morgan left his role on "Good Morning Britain" after he claimed that Meghan was lying during her interview with Oprah Winfrey, according to BBC News. (For the record, Morgan's comments about Meghan resulted in over 41,000 complaints from viewers, BBC News noted.)
During the Oprah interview, Meghan said that the archbishop of Canterbury married her and Harry in private three days before their public wedding. However, according to NBC News, the archbishop later spoke up saying this wasn't accurate. "I signed the wedding certificate, which is a legal document, and I would have committed a serious criminal offense if I signed it knowing it was false," the archbishop said.
On GBNews, Markle commented on Morgan's claims that Meghan was lying during the Oprah interview. "No, she lied," Markle said, backing up Morgan (via Insider). "She's been lying for a year. She's been lying about different things. Lying about the archbishop, I mean, how could you lie about the archbishop? How could you say we got married three days before we got married?" He went on to say, "Her lies are so obvious I don't know why she makes them." Yikes!