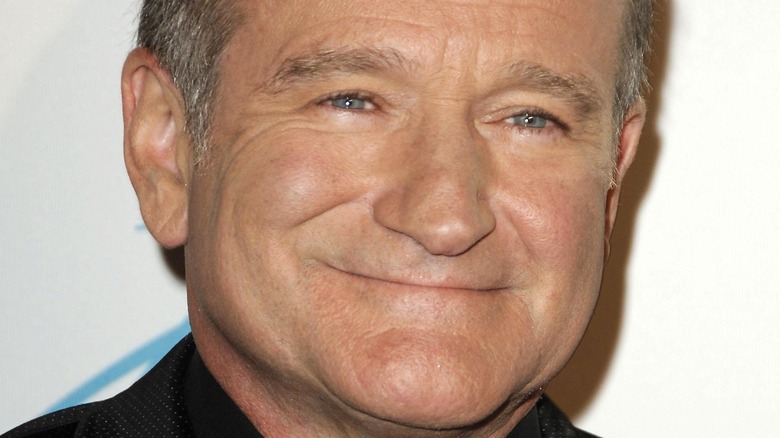 This article discusses suicide.
Based on the hit 1978 French film, "La Cage aux Folles," Mike Nichols' 1996 American remake, "The Birdcage" was a laugh-filled farce showcasing the comedic talents of Robin Williams, Nathan Lane, Gene Hackman, and Dianne Wiest. The story takes place in Miami's South Beach and concerns an aging gay couple — Armand (Robin Williams), the masculine owner of a drag nightclub, and Albert (Nathan Lane), the effeminate female impersonator who has as many neuroses as feather boas. When Armand's son Val (Dan Futterman) announces he is getting married to the daughter of a right-wing U.S. senator, he pleads with Armand to keep Albert out of sight when his future in-laws arrive.
"La Cage aux Folles" was previously adapted into a hit Broadway musical by Harvey Fierstein, which has been revived twice since its 1983 debut. In the '80s, Frank Sinatra wanted to helm his own remake opposite Dudley Moore as his drag performer partner. In the hands of Nichols's direction and screenwriter Elaine May (themselves a groundbreaking comedy team in the early 1960s), a potential one-joke premise becomes a laugh-a-minute joyride. The film won the Screen Actors Guild Award for outstanding performance by a cast (the equivalent of best picture) and was nominated for an Oscar for its art direction.
So, what happened to the talented cast of "The Birdcage"? Join us as we delve into where they are now while remembering the comic genius of Robin Williams, who sadly died in 2014 at age 63.
Nathan Lane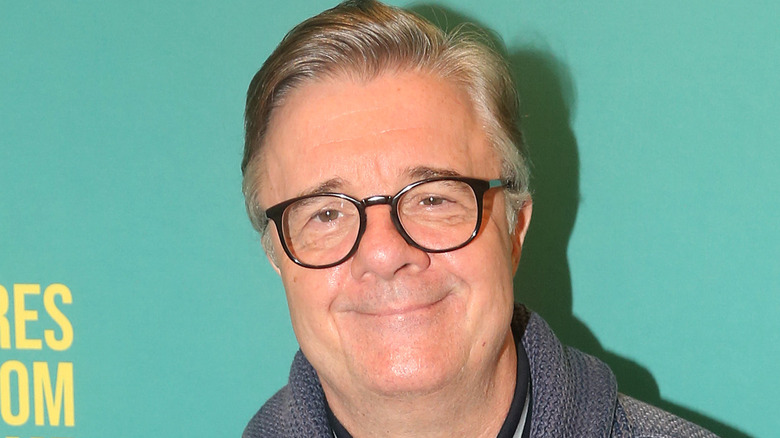 Three-time Tony Award-winner, Nathan Lane is one of America's most acclaimed Broadway actors. As the neurotic drag queen, Albert in "The Birdcage," the veteran actor showcased his impeccable comic timing. A mess of nerves and insecurity, the character feels betrayed when his partner, Armand, requests that he butch up. Why? The arrival of his son, Val, and his conservative future in-laws. Armand subsequently attempts to teach Albert how to walk like John Wayne and eat a meal like a man, leading to one of the film's funniest lines as Albert cries, "I pierced the toast!"
Lane's Broadway successes include the 1996 revival of "A Funny Thing Happened on the Way to the Forum" and 2001's "The Producers." He won Tony Awards for both performances — in roles originated by the legendary Zero Mostel, no less. He won his third Tony for the 2018 revival of "Angels in America" in which he played closeted real-life lawyer, Roy Cohn during his final days dying of AIDS. In more recent years, Lane has enjoyed a recurring role in Martin Short and Steve Martin's Hulu series, "Only Murders in the Building."
As Lane recalled to The Boston Globe, he told his mother he was gay when he was 21. She responded, "I'd rather you were dead," to which he dryly replied, "I knew you'd understand." The actor publicly came out as gay in a 1999 interview with The Advocate, and in 2015, he married his longtime partner, Devlin Elliott, a writer and producer.
Calista Flockhart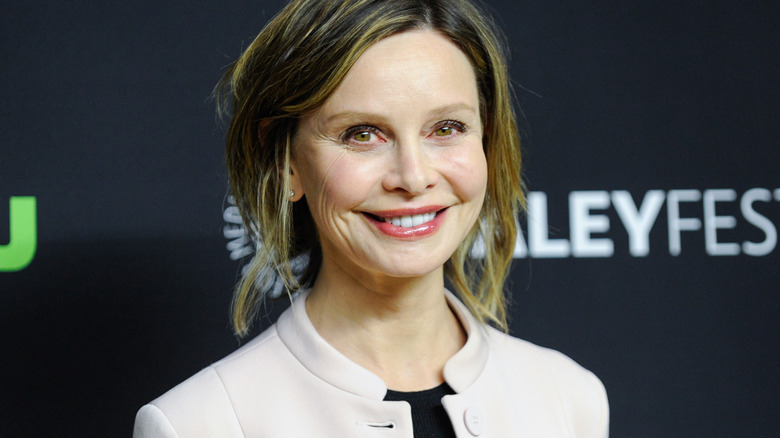 A year before gaining stardom on TV's "Ally McBeal," Calista Flockhart played Barbara Keeley, daughter of an ultra-rightwing U.S. senator (Gene Hackman) who is about to become part of a very untraditional family. Director Mike Nichols cast Flockhart after seeing her in a play. Though she had small parts in several feature films prior to "The Birdcage," this was the first time she worked opposite A-list talent. And while she was initially nervous and intimidated, she found the making of the film a very positive experience. "Everybody was so nice and supportive and helpful and patient," she told Bobbie Wygant during an interview at that time.
"Ally McBeal" ran for five seasons and earned Flockhart three Emmy nominations and a 1998 Golden Globe Award. Four years after her win, Flockhart met fellow actor, Harrison Ford, at another Golden Globes ceremony, and the two dated for eight years before marrying in 2010. The ceremony took place in New Mexico, where the "Star Wars" actor was filming "Cowboys and Aliens." In 2001, she adopted a son, Liam Flockhart Ford, who Harrison also later adopted.
Although Flockhart took time off from acting to focus on her family, over the years she's been slowly getting back to work. That's included a prominent performance as Cat Grant in "Supergirl" and a role as Lee Radziwill in the second season of Ryan Murphy's FX docudrama series "Feud" about Truman Capote and his socialite friends.
Gene Hackman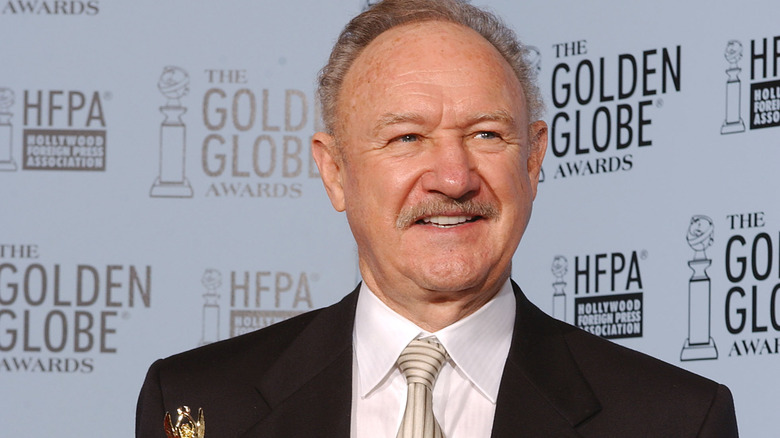 Widely considered one of the greatest actors of all time, Gene Hackman showcased his light comic touch as rightwing U.S. Senator Kevin Keeley, who finds himself in the heart of gay South Beach, far away from the conventional family values he trumpets. Although Hackman is best known for searing dramatic work in films like "Bonnie and Clyde," "The French Connection," and "Mississippi Burning," he has a genuine talent for comedy, having had a scene-stealing cameo in Mel Brooks's "Young Frankenstein," hammed it up as Superman's arch nemesis Lex Luthor in three films, and starred as a hack movie director in "Get Shorty."
Still, "The Birdcage" is perhaps his broadest comic performance. Who could forget the scene where his character is convinced they just don't make women like Nathan Lane's Albert anymore? Or when he is relegated to dressing in drag to escape a media barrage?
Hackman, who turned 93 in 2023, won an Oscar for his performance in 1971's "The French Connection" and another for his supporting role in 1992's "Unforgiven." He retired from acting in 2004 after appearing in his final film, "Welcome to Mooseport" with Ray Romano. He lives in New Mexico where he has focused on writing. Hackman has written three novels alongside co-writer, Daniel Lenihan. However, he later wrote the Western novel, "Payback at Morning Peak," and the police thriller "Pursuit," as solo titles.
Christine Baranski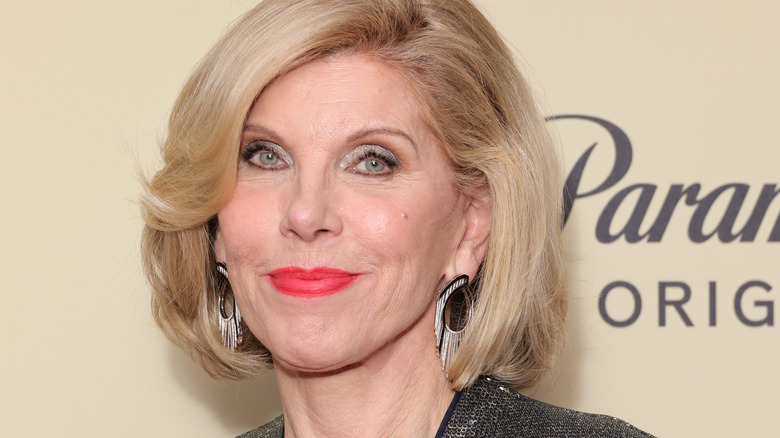 A versatile veteran of stage, film, and television, Christine Baranski has made a career out of playing sophisticated, authoritative women. In "The Birdcage," she played Katherine, the one-time flame of drag club owner Armand (Robin Williams), whose decades-old fling produced a son who is about to get married. Both Baranski and Williams attended The Juilliard School in New York City at the same time — and she was obviously very fond of him. The memory of making the film also remained a precious one. "I will remember most our scene where we sang and danced. It's still one of my favorite scenes on film that I've ever done," she told E! News in 2014. "... He was a beautiful, beautiful giant talent."
Baranski got her start on Broadway in the '80s, winning two Tony Awards for Tom Stoppard's "The Real Thing" and Neil Simon's "Rumors." A 15-time Emmy nominee, she won once for her supporting role on the sitcom "Cybill" in 1995. For seven seasons she co-starred on the CBS drama, "The Good Wife" and later its spinoff, "The Good Fight," which ran for six. In 2022, she made headlines when a photo of her glaring at Elon Musk at the Met Gala went viral. "The funny thing is I have no memory of turning back and glaring at him, but I was actually dissing him as I was waiting in line to go to dinner," Baranski told Entertainment Weekly.
Dan Futterman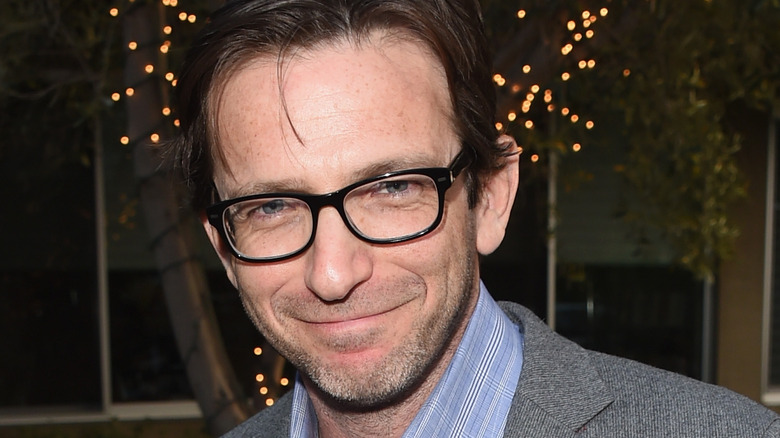 A handsome and likable actor, Dan Futterman plays the straight son of a gay nightclub owner, Armand, who desperately wants to shield his father's lifestyle from the ultraconservative parents of his fiancee. In 1993, Futterman had a major role in Tony Kushner's acclaimed Broadway play, "Angels in America." Meanwhile, his first feature film role was a small part in another Robin Williams film, "The Fisher King." "He just had them give me the part," Futterman joked during an interview with Bobbie Wygant. In reality, he admitted he had to remind Williams of their previous meeting while they were making "The Birdcage," stating, "[It was] a bigger event in my life than his at the time."
Following "The Birdcage," Futterman was a regular on the CBS drama series, "Judging Amy." Futterman has since stepped back from acting to focus on writing and producing, most notably penning the screenplays for the acclaimed feature films "Capote" and "Foxcatcher," both of which earned Futterman Oscar nominations. Following the death of Mike Nichols, he told Sirius XM (via The Hollywood Reporter), that the legendary filmmaker had encouraged him as a screenwriter. "I'd sort of fallen out of touch with him, but out of the blue, after I'd written 'Capote' and it had come out, he just reached out to say how much he loved the movie and how wonderful he thought the script was," he recalled. "I think what impressed me most about him was not just his talent but how warm a guy he was and what a mensch he was."
Dianne Wiest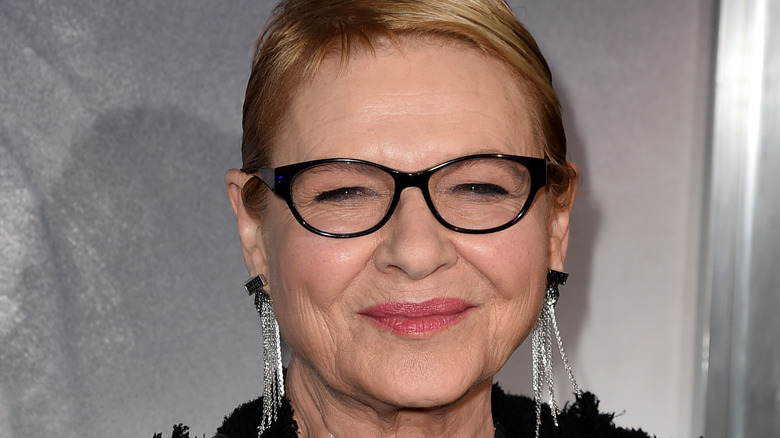 A two-time Oscar-winner and veteran of Woody Allen films, Dianne Wiest plays the naïve wife of a Republican U.S. senator (Gene Hackman) who, like her husband, is initially clueless about the true identities of their daughter's future in-laws. During the '80s, the star was a highly in-demand character actor. Her performance in Allen's "Hannah and Her Sisters" as Holly, a neurotic recovering drug addict who wants to be an actor but gets by catering parties with her friend, won Wiest rave reviews and the 1986 Oscar for best supporting actress. She went on to appear in Allen's 1987 "Radio Days" and won her second supporting actress Oscar for his 1994 film, "Bullets Over Broadway." Other key credits from her impressive career include "The Lost Boys," "Parenthood," and "Edward Scissorhands."
From 2000 to 2002, Wiest appeared on "Law & Order" as district attorney Nora Lewin. She also won two Emmy Awards for "Road to Avonlea" and "In Treatment." Despite her early successes, Wiest, who turned 75 in 2023, has found it difficult to find work as she gets older, admitting to The New York Times in 2015 that she had to move out of her apartment because she couldn't afford the rent. Thankfully Wiest has seemingly found steadier work since then, having appeared in 75 episodes of the sitcom, "Life in Pieces," followed by a pivotal role in the Paramount+ crime drama series "Mayor of Kingstown."
Hank Azaria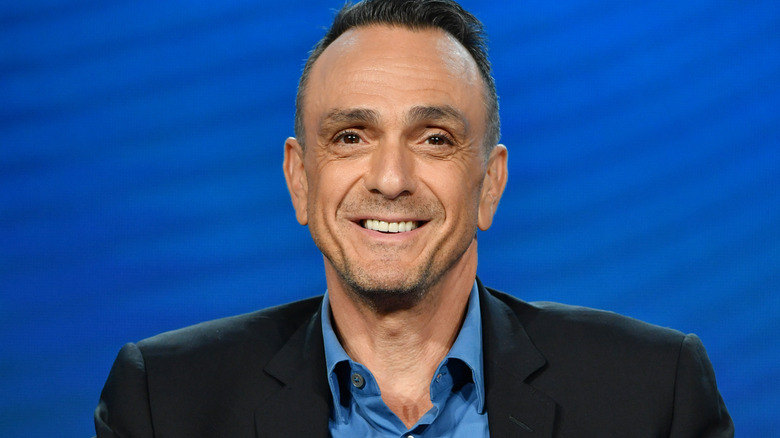 A gifted voice actor known for his 30-year-plus work on "The Simpsons," Hank Azaria nearly stole "The Birdcage" as Agador Spartacus, the scatterbrained Guatemalan houseboy who almost singlehandedly ruins a very important dinner party — and for which Azaria received a Screen Actors Guild Award nomination. During his appearance on "Larry King Now," he admitted to being a little hesitant about taking the role, admitting, "Not only could I be offending all gay people, not to mention all Guatemalan people, but is the character going to work? Is it funny?"
In 2017, Hari Kondabolu's "Simpsons" documentary, "The Problem with Apu," highlighted similar discussions regarding whether Apu Nahasapeemapetilon, a caricature of a South Asian man voiced by a white actor, was racist — and whether we've culturally moved beyond the need for such depictions. In 2020, Azaria stepped down from the voice role of Apu, explaining to The New York Times, "Once I realized that that was the way this character was thought of, I just didn't want to participate in it anymore. It just didn't feel right."
Azaria has won six Emmy Awards – four for "The Simpsons," one for the TV movie "Tuesdays With Morrie," and one for his guest role on "Ray Donovan." Meanwhile, he received a 2005 Tony Award nomination for his performance in the Broadway hit musical comedy, "Monty Python's Spamalot." While Azaria was briefly married to fellow actor, Helen Hunt from 1999 to 2000, nine years later, his future-wife, Katie Wright, gave birth to a son named Hal.
Robin Williams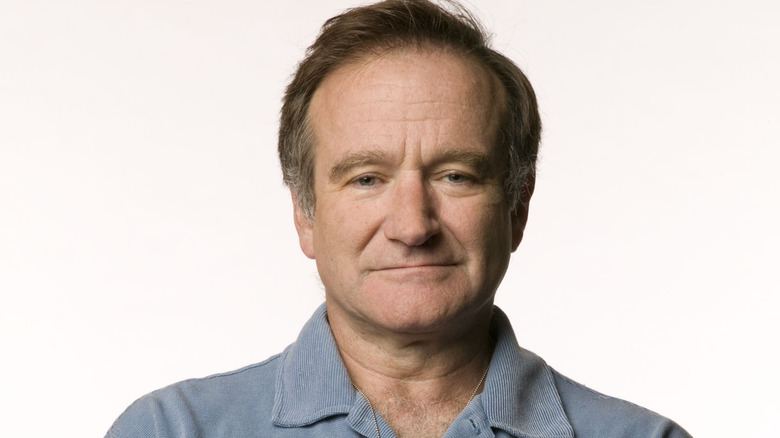 One of America's most beloved funnymen, Robin Williams' far-out comic style made him the ideal choice to play the butch Armand to Nathan Lane's effeminate Albert. In her review for The New York Times, Janet Maslin wrote, "'The Birdcage' might seem an odd occasion to find Mr. Williams playing things straight, but this is one of his most cohesive and least antic performances. It's also a mischievously funny one: he does a fine job of integrating gag lines with semi-serious acting, all the while modeling a delirious, silky wardrobe with the emphasis on nightmare prints."
After achieving stardom on the 1970s sitcom "Mork & Mindy," Williams worked steadily in film, playing the title role in Robert Altman's 1980 live-action, "Popeye," followed by "The World According to Garp," "Moscow on the Hudson," and "Good Morning, Vietnam," which earned Williams the first of four Oscar nominations. The actor eventually won the best supporting actor Oscar for his dramatic performance in 1997's "Good Will Hunting."
In May 2014, Williams was misdiagnosed with Parkinson's Disease, according to his widow, Susan Schneider Williams. Just three months later, on August 11, 2014, it was revealed he had died by suicide, aged 63. The actor's autopsy revealed the presence of Lewy Body Dementia, a difficult-to-diagnose disease that is often mistaken for Parkinson's. Williams' death was a shock to the world and tributes quickly poured in from Steven Spielberg, Steve Martin, Jason Alexander, Judd Apatow, and former President Barack Obama, among others, per The Guardian.
If you or anyone you know is having suicidal thoughts, please call the National Suicide Prevention Lifeline​ by dialing 988 or by calling 1-800-273-TALK (8255)​.